First time buyer mortgage deals
As a first time buyer, deciding which mortgage product is most suitable for you is one of the most important financial decisions you will ever make.
Selecting the best value home loan can mean a difference of thousands of pounds in the years to come. It certainly pays to shop around for the best first time buyer mortgage rates.
Although 100% deals are no longer available, some lenders require only a 10% or 5% deposit. If you can put down more you will have access to better deals. As independent mortgage advisors we have access to all the products from all the banks, building societies and specialist lenders in the UK.
Our service is designed to save you time and money. With so many things to consider, redemption penalties, discount mortgages, variable and fixed rate products, our advisors are on hand to guide you through the financial maze.
Our independence means we are not part of a bank or building society and have no vested interest in recommending one mortgage over another. Our aim is to find something right for you.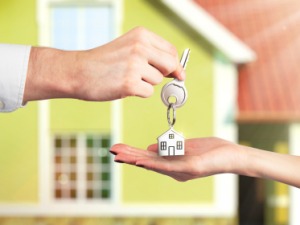 Lender
Rate
APR
Type
Duration
Max LTV
Redemption
Fees
3.97% reverting to 4.39%
4.3%
Fixed
31/05/2023
95%
To 31/05/2023
None
2.79% reverting to 4.99%
4.7%
Discounted Variable
3 years
95%
1st 3 yrs
None
3.49% reverting to 5.24%
4.8%
Fixed
30/06/2021
95%
To 30/06/2021
None
3.29% reverting to 4.99%
4.8%
Fixed
29/02/2020
95%
To 29/02/2020
Completion £995
3.10% reverting to 5.19%
5.0%
Discounted Variable
2 years
95%
1st 2 yrs
Booking £250
3.99% reverting to 5.89%
5.2%
Fixed
5 years
95%
1st 5 yrs
None
 
Featured products
 
2.94% reverting to 3.99%
3.9%
Fixed
30/04/2020
80%
To 30/04/2020
None
1.59% reverting to 3.94%
3.6%
Fixed
2 years
80%
1st 2 yrs
Booking £725, Upto £400000.00 Advance,Booking £1450, £400001.00 - £800000.00 Advance,Booking £2175,
1.49% reverting to 4.49%
4.1%
Fixed
29/02/2020
85%
To 29/02/2020
Arrangement £995
1.44% reverting to 3.94%
3.6%
Fixed
28/02/2020
80%
To 28/02/2020
Booking £999
2.94% reverting to 3.99%
3.9%
Fixed
30/04/2020
80%
To 30/04/2020
None
1.74% reverting to 3.99%
3.8%
Fixed
2 years
80%
1st 2 yrs
Reservation £999
1.79% reverting to 4.95%
4.5%
Fixed
30/04/2020
80%
1st 2 yrs
Arrangement £999, Upto £25K Advance,Arrangement £499, From £25001 Advance
2.49% reverting to 4.95%
4.6%
Fixed
30/04/2020
80%
1st 2 yrs
None
1.84% reverting to 4.79%
4.0%
Fixed
01/05/2021
80%
To 01/05/2021
Arrangement £995
Rates quoted above as published by MoneyFacts
Get that first foothold on the ladder
When average house prices dropped by 21% between the peak of the market in 2007 and the trough in 2009, one group of people quietly celebrated.
Potential first time buyers finally saw how prices moving within their reach, after a years of boom that had made it almost impossible for many to get that first foothold onto the ladder.
Unfortunately it wasn't all good news, because at the same time lenders also became far stricter about what they would lend and to whom. In other words it became much more difficult to get a mortgage and the main barrier was the level of deposit required.
However, lenders have begun to compete for first time buyer business again and deals are slowly but surely becoming more competitive.
Although it is certainly not plain sailing, schemes aimed at helping more people onto the property ladder are proving a lifeline for those who could not otherwise afford to buy their first home.
In general, lenders will still only offer to lend you up to 90% of a property's value. So if you want to buy a place worth £200,000 you will usually need to put down at least £20,000 - a 10% deposit.
This is clearly a lot of money for many, particularly those who live in an expensive area. For example, according to Nationwide, the average price of a property in London for the first three months of 2011 was £286,658, meaning you would need to put down a payment of at least £28,655 in order to get a mortgage.
Added to this is the fact that interest rates are highest for those who can only find a 10% deposit. Lenders resever their best deals for borrowers with larger deposits, so you pay a premium for having a small deposit.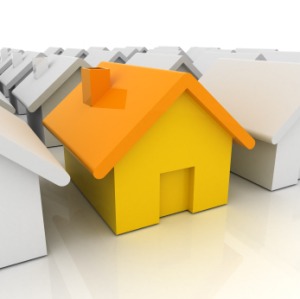 By completing our simple enquiry form, you'll be put you in touch with an independent mortgage broker in the UK, who will consider your circumstances and advise on the best mortgage for you. With access to thousands of products from many different lenders and even some exclusive special deals that are not available in the high street.
Click here to contact us for a FREE quote.
There is no obligation and it costs nothing to see what your options are.